UK Telecom.net customer? If your Internet or line has been cut off we can fix your line and restore internet access to homes or Gites. Just contact us or read on:
Welcome to Anglo French Telecoms.

We are the ONLY UK-based company providing a full portfolio of
French Telecoms solutions,
in English,
that are connected, or delivered quickly,
DIRECT to your French address!
HOT TOPIC

: French SIM for 2€

French Mobile Numbers are great for web-shopping and receiving banking authentication codes, because unlike the UK, in France a mobile number also provides proof of your ID and your Address! Cost, SIM only without contract, is from just 2€ per month* (120 minutes + SMS/MMS). For the latest offers click on the "3-switch" image below – or Contact Us

*cost subject to variation, visit our site to find latest pricing



If it's sold in France, with Anglo French Telecoms, you can buy it here!
Phone lines with Internet

(Install or change of provider)

Fixed-line BroadBand

(ADSL, VDSL or Fibre)

4G mobile BroadBand

(Unlimited or Fixed Data Allowance)

Data SIM Cards for routers

(all networks)

SIM Cards for mobiles (with or without handsets)
Specially negotiated offers – every day
IT'S TIME TO FIND YOUR BEST DEAL
BUT: BEFORE YOU CALL OR VISIT THE WEBSITE:
When ordering a Land-line, Broadband or Broadband 4GBox, you will first need to have the following information available:
Name (Title, first name, last name)
French Address,
Name of former occupant (if an existing line was in the name of a previous owner) Contact e-mail,
Contact phone number (This must be a FRENCH mobile number able to receive an SMS as a Message may need to be sent to tell you if a box is ready at a local collection point, or if an installation technician needs to contact you),
Your French bank details (RIB)
To order mobile services, including a Data SIM (e.g. for use in a UKSofa4G), you'll need to have the following:
Name (Title, first name, last name),
French Address (for delivery)
Date of birth (dd/mm/yyyy),
Place of Birth (Country/Town)
Contact phone number (WHICH NEEDS TO BE A 10 DIGIT FRENCH NUMBER in the format 0XXXXXXXXX),
Contact e-mail,
Credit card details (for initial payment – including post cost of approx. 8€) and French Bank Account (IBAN/BIC for monthly fee).
FIND YOUR ACCESS TO THE SITE IS RESTRICTED?
If you're in the UK, you may have problems completing your purchase. To help you will need to re-submit using a VPN connection. If you don't have a VPN you can download a free version of "Tunnelbear". We've tried it and it worked fine. (p.s. we have no connection with "Tunnel Bear" yet their free version worked for us)
NOT IN FRANCE? ANGLO FRENCH TELECOMS is based in France so some website functions cannot be accessed from the UK. To help you many of the agents speak English. Their phone number is below! – or just message us for help
or PHONE-AN-AGENT
ON
0033 2 30 95 11 03
WE'RE IN BUSINESS, TO HELP YOU!
and, just in case you want to know who we are:
Anglo French Telecoms (also trading as UKTelecom.eu) is a service from CommerceCall, a private UK telecoms business founded in 1984. We designed, and now sell UKSofa. It's a unique UK Internet access product for expats and second home owners and now used across the globe.

UKSofa, it has all the advantages of a VPN, yet has zero speed loss and a design that entirely eliminates geo-blocking. But to work it needs access to your local overseas internet, so needs SIM cards or fixed line Broadband.

With no English-speaking multi-network providers operating a comparison site in the French marketplace, we decided to launch one – Anglo French Telecoms.

Customers have already found us, initial Broadband orders have been completed, routers have been shipped and SIM cards have already been dispatched to, and are now in use at, UK-owned homes, businesses & Gites across France.
Our 3 reasons for launching Anglo French Telecoms
French Telecoms providers are hard to contact



For over a decade, French Expats and owners of holiday homes have complained to us about the difficulty they've experienced in obtaining any accurate advice from any of the French Telecoms providers.





No other UK Telecoms company was offering the service



Since 2003, a UK company had re-sold the services of just one French supplier. That meant no price competition. Sadly, they ceased trading last year, and over recent weeks some of the Line and Broadband services to their customers ceased without notice. Some contacted us. Help was desperately needed. We knew we had to act!



Using UK services in the EU is becoming too expensive



Due to the "Brexit Effect", at the end of June 2021, UK mobile phone networks announced they were starting to tighten up their roaming policy for Calls and for Data. Some have already introduced a daily fee, others have drastically cut the "free" allowances. Using your UK mobile devices abroad is once again starting to hit the holidaymakers' wallets.



The only sensible solution is to buy in France, but in English. But how?


With Anglo French Telecoms of course!

Because with us, you can:

Arrange to install a fixed line

(with Broadband)

at your French home.

Order a (French) SIM card

(for you phone, router or Tablet)

and have it delivered direct to you French address to await your arrival

In fact pretty much anything telecoms related that you currently do in the UK, with Anglo French Telecoms, you can also now do it in France?

And best of all, we're just a phone call away.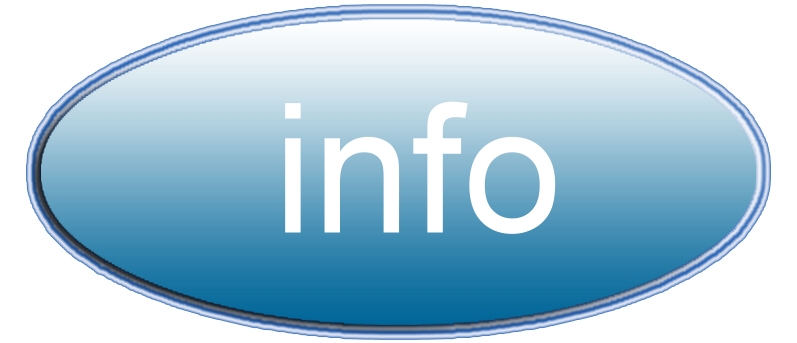 To contact our UK offices email me

or phone me on 01202 367 292

We all look forward to helping you.

Andrew Holford
Director
Before you go: we even tell you how to leave..
With many telephone contracts, even those listed as "sans engagement", there will come a time when you need to end your contract. With us it's simple. Click the link below and you will be able to compose your own legal termination letter, which is then sent on your behalf DIRECT to your supplier, by recorded delivery.

Now how many sales sites do you know that help you cancel your contract?

UKSofa – UNIQUE!