Overseas and missing "home"?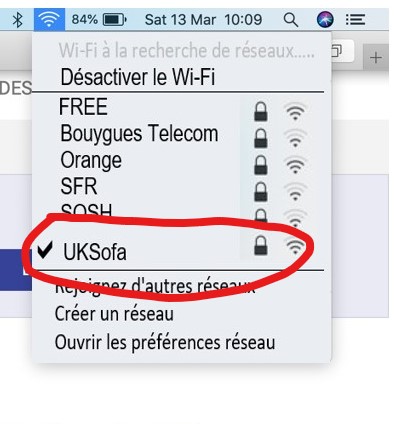 Don't worry, because with UKSofa you're just one click away from viewing the entire UK internet just as if you were still sitting on a sofa in the UK.

As a UKSofa customer you'll have another WiFi network to join - "UKSofa". With just ONE CLICK, by selecting UKSofa you connect direct to the UK Internet. No passwords. No apps. No VPNs. Just one simple "Click" and you're back home in the UK


As part of our service, we provide you with a new and unique UK fixed IP address. Websites you visit will see this and regard you as a UK-based visitor, often making future visits to their websites even easier.

With this UK identity, not only will you be able to Browse, Surf and Stream, just as if you were in the UK but, best of all, you'll never encounter speed reductions or geo-blocking by UK websites - EVER!

Want overseas access to your UK Streaming accounts?
YES, YOU CAN HAVE IT!!
Since January 2021, non-UK access to UK streaming services (such as Netflix™ or Amazon Prime™) is now denied as they are no longer covered by the EU Roaming Policy. Having your own UK-based UKSofa Internet access account with remote access, means with UKSofa you can safely retain full access to all your UK streaming services (and their all-important libraries).


Need to work yet hide you're away from your UK desk?

If you really want to, then: YES, YOU CAN!!
When using a UKSofa you can virtually locate numerous devices to the UK. Your devices will each show your UKSofa's genuine and unique UK IP address, confirming to every site you visit that you're browsing from within the UK. And if you want a business 'phone on your (overseas) desk, just consider adding our phone option and make calls showing your UK work number.

Run a Gite (or maybe a Bar) and want to increase business?
YES, WE REALLY CAN HELP YOU!!
Simply by adding a UKSofa you'll attract more guests by granting them easy access to all the UK internet (including all UK TV sites) and they can do this on all their own devices.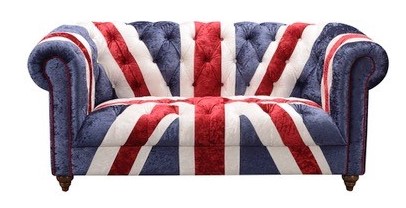 Guests now all want internet access and also want to be able to watch UK TV. But your local internet may not be in English, nor allow access to UK television sites.

By selecting UKSofa as their WiFi connection everyone can now surf, stream or browse; just as if they're on a sofa in the UK - GUARANTEED!
Please note: UKSofa is NOT a VPN!
A VPN routes you into the UK from your overseas location by giving you a false UK identity. This can deceive the sites you visit meaning you can access websites (such as UK TV sites or streaming services) that would otherwise be legally blocked. Website owners already spend significant sums protecting access to their sites by finding and blocking these false IP addresses. Since Brexit we have seen this activity substantially increase. There is only one guaranteed and affordable solution to Geo-Blocking- UKSofa




QUALITY, QUALITY, QUALITY.
As a UK Premium Internet Service Provider, our routing partner is passionate about quality. This is why we route our customers over direct "Peer-to-Peer" private circuits. It removes multiple points of failure and gives you the highest possible level of service resilience.





The UKSofa box is fantastic, it's really easy to install……..it's allowed us to continue to access all our normal UK websites and TV channels from the comfort of our own (overseas) sofa!
Relaxing on the sofa in your French Gite, or staying in a rented Spanish apartment, can be very relaxing; but something is missing.
No UK Internet. No access to live UK TV, just the normal catch-up channels or shortened news sites.
Websites can be blocked, limited, or converted to the local "foreign" format. But not when you use a UKSofa to connect to the UK internet. For then you'll actually be surfing - in the UK!