LATEST NEWS + PRICE REDUCTION!


To align with new post-Brexit requirements,

UKSofa's been UPDATED and IMPROVED

Monthly rental starts at just £11.50 (+VAT)
Compared to 2020 costs that's equal to
11 weeks for FREE!
MAIN HIGHLIGHTS FOR 2021

(1) All UKSofa customers now have their own internet account hosted by our UK-based Internet Service Provider (ISP).

(2) UKSofa routers now work as Access Points, to give you worldwide "local" access to your own UK-based internet service.

(3) UKSofa now routes data over an increasing number of premium Peer-to-Peer data routing services. Already covering all of France and Luxembourg, more are due to added throughout 2021.

Overseas and missing "home"?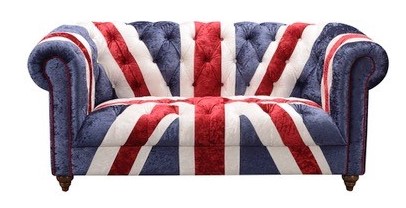 Don't worry, at UKSofa we start by providing you with your own UK-based internet account. It's just like a normal UK internet service yet to allow you to travel, it's hosted by us and you gain access via a specially configured UKSofa that travels with you!

Working like a WiFi extender (or Access Point) your UKSofa connects direct to YOUR UK Internet Service, meaning you can continue to browse and surf - from anywhere. Just like you did when last at home on your own UK sofa!



Need to work yet hide you're away from your UK desk?

Using your UKSofa you can link numerous devices to your own UK-based internet account. These will show your unique UK IP address, confirming to every site you visit that you're browsing from a genuine UK located internet account. And if you want a business phone on your (overseas) desk, just consider adding our phone option and make calls showing your UK work number.




UKSofa is NOT a VPN!
A VPN routes you into the UK from your overseas location by giving you a false UK identity. This can deceive the sites you visit meaning you can access websites (such as UK TV sites) that would otherwise be legally blocked. Website owners and regulators already spend significant sums protecting access to their sites by finding and blocking these false IP addresses. In our opinion, in a post-Brexit world, this activity can only increase.

A UKSofa is designed to act as an "Access Point", allowing you to connect all your devices direct to your legitimate UKSofa UK internet account, with its own genuine static UK IP address. Meaning all your UK browsing and streaming remains incredibly simple as well as being completely legal.


QUALITY, QUALITY, QUALITY.
As a UK Premium Internet Service Provider, our routing partner is passionate about quality. This is why we route our customers over direct "Peer-to-Peer" private circuits. It removes multiple points of failure and gives you the highest possible level of service resilience.





The UKSofa box is fantastic, it's really easy to install……..it's allowed us to continue to access all our normal UK websites and TV channels from the comfort of our own (overseas) sofa!
Relaxing on the sofa in your French Gite, or staying in a rented Spanish apartment, can be very relaxing; but something is missing.
No UK Internet. No access to live UK TV, just the normal catch-up channels or shortened news sites.
Websites can be blocked, limited, or converted to the local "foreign" format. But not when you connect to your UK internet account, for then you'll actually be surfing - in the UK!